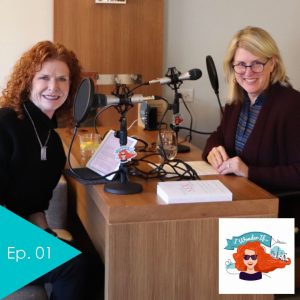 Have you lost interest in sex? Would you like to learn how to rekindle the fire in your relationship? Today, we're in beautiful Asheville, North Carolina, to attend a couple's retreat, and to interview Laurie Watson, the host of the retreat.
In today's episode, Laurie talks about the kinds of problems that couples experience sexually and she explains how she helps partners get emotionally and sexually connected. Be sure to listen in today, to find out what Laurie has to share about overcoming sexual problems in a relationship.
Laurie is the director of Awakenings Counseling For Couples and Sexuality, with offices in Greensboro, and Raleigh, in North Carolina. She is an attachment-theory-based certified sex therapist and licensed marriage/family therapist. Laurie is the author of Wanting Sex Again, How To Discover Your Desire and Heal a Sexless Marriage. She's also a blogger for Psychology Today, and the co-host of the Foreplay Radio Podcast. Tune in today, to find out how you can change the world with love and sex.
Show Highlights:
Laurie explains what inspired her to write her book, Wanting Sex Again.
George Faller, an expert couples therapist, is the new co-host of Laurie's podcast, Foreplay Radio.
Typically, there are many issues, other than sex, that also affect people's relationships.
Laurie believes that although an emotional connection helps to heal many of the sexual differences that people experience, it is still necessary to work directly with sexuality.
Everyone is very different in terms of their personality make-up and their sexual needs.
Laurie explains what motivated her to become a sex therapist.
People are often nervous to talk to a therapist, so couples need a very safe place to talk about their intimate problems.
Laurie explains why her couple's retreat is so special.
Everyone has some sort of sexual issue at some point in their life.
Laurie talks about the homework and the resources that she gives to couples.
Getting on the same page with erotic language is very important for couples.
Laurie shares her recipe for keeping her relationship hot.
Laurie describes the type of self-care that she practices.
It is very important to keep growing, and educating yourself.
Links and resources:
Foreplay Radio – https://www.foreplayrst.com/
For the Godman Love Map App, go to https://www.gottman.com/couples/apps/
Podcaster – Foreplay Radio Sex Therapy
Author –  Wanting Sex Again
Blogger – Psychology Today, WebMD
Take our Love and Sex QUIZ to find out your love and sex style!